Draupadi Murmu is the 15th President of India. Born in a humble family based in a remote village of Mayurbhanj, a tribal district of Odisha, Murmu started her political journey with the BJP.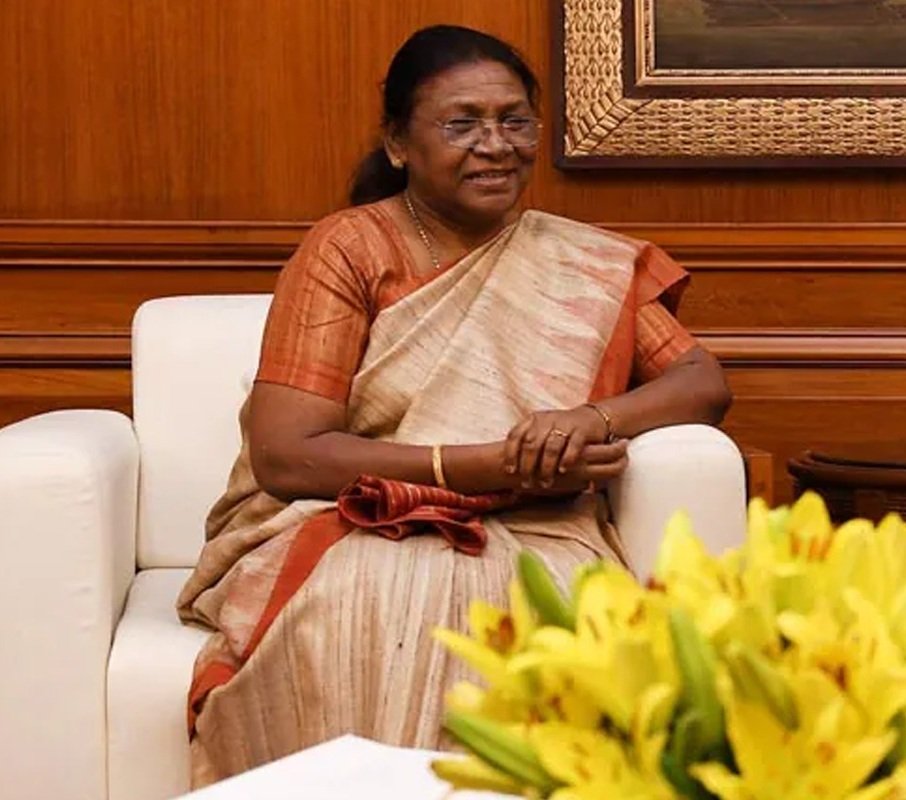 Draupadi Murmu's Biography
Murmu was born on June 20, 1958, in the small village Baidaposi of Mayurbanj district of Orissa. Born in the Santhal community, the 64-year-old struggled with poverty in her childhood in one of the most remote and underdeveloped districts of the country.
Her father Biranchi Narayan Tudu was a resident of the Baidaposi Village of the Mayurbhanj district. She was born in a family of village headmen who worked under the Panchayati Raj system.

Being a tribal woman, she has always worked keenly for her community and this has brought much fame to her. Though her personal life remained full of struggle and tragedy, she touched the pinnacle in the public life and achieved monumental records in politics and social services.
Draupadi Murmu Family
She faced societal oppression but also was struck with a series of misfortune and personal losses. Being a tribal woman, not only did she have to contend with the tyranny of society, but she also endured a string of personal tragedies and setbacks.
Draupadi married Shyam Charan Murmu, a bank official who passed away in 2014. The couple had two sons and a daughter Itishri Murmu.
Murmu's personal life has been marked with tragedies as she lost her husband Shyam Charan Murmu and two sons. One of whom bore the name Laxman Murmu and passed away in 2009. In 2013, she lost her other son, Sipun Murmu.
In her family Murmu is accompanied by her only daughter, Itishree Murmu who is a bank-employer and her son-in-law, Ganesh Hembram who is a rugby player.
Draupadi Murmu Education Qualification

Despite being born in a tribal family, she was excellent in her studies and also a great devotee of Lord Shiva. She has a bachelor's degree in Arts from Ramadevi Women's College in Bhubaneswar.
Draupadi Murmu Teaching Career

Draupadi Murmu started out as a school teacher before entering state politics.
Murmu has served as a junior assistant in the irrigation and power department in the Odisha government.
She has also served as an honorary assistant teacher in the Shri Aurobindo Integral Education Centre in Rairangpur.
Draupadi Murmu Political career

Murmu is a soft-spoken leader who made her way into the politics of Odisha with her sheer hard work. Murmu started her political career in 1997 as a councillor in Rairangpur Nagar Panchayat.
In 2000, she became a minister during the BJP-BJD coalition government in Odisha.
She has been an MLA twice on a BJP ticket from Odisha's Rairangpur (2000 and 2009). She held on to her seat when BJD snapped ties with BJP in the 2009 elections, which CM Naveen Patnaik swept.
Murmu has handled the Odisha government's transport, commerce, fisheries, and animal husbandry ministries.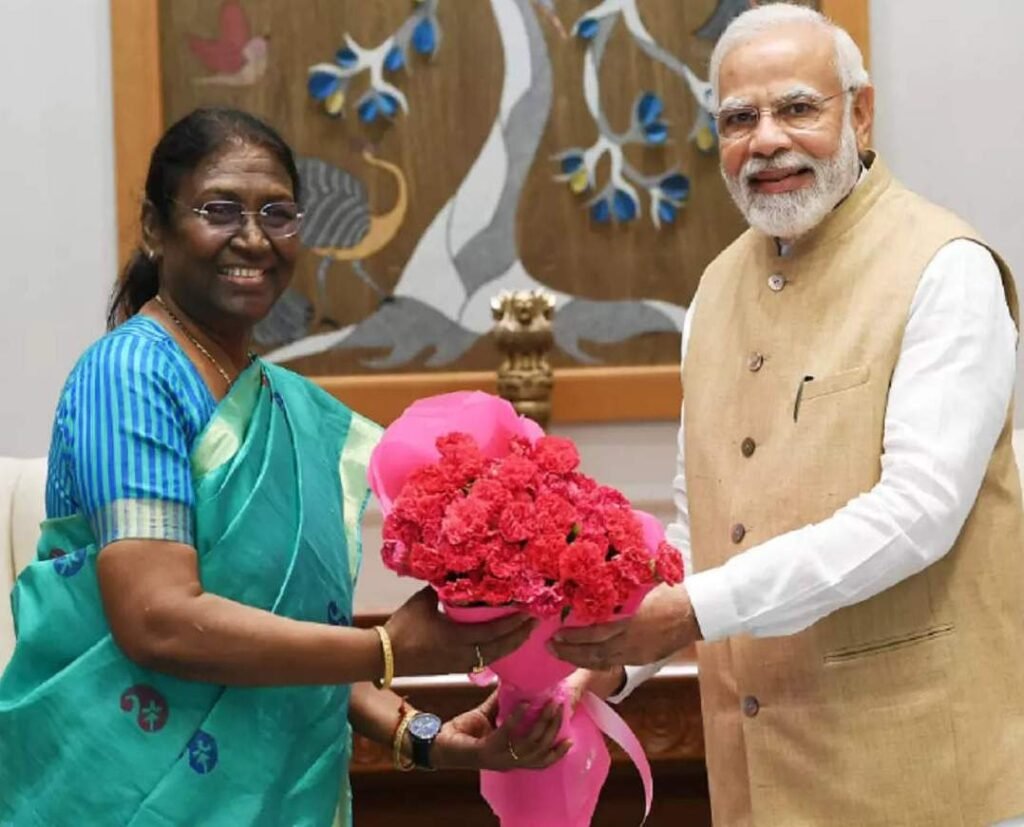 She was vice president and later president of BJP's Scheduled Tribe Morcha in Odisha. Murmu was also elected as BJP's district president of the Mayurbhanj (West) unit in 2010, and she was re-elected in 2013. The leader was also named as a BJP National Executive (ST Morcha) member the same year.
Murmu took oath as the first woman Governor of Jharkhand on 18 May 2015, becoming the first woman Governor of Jharkhand. She was the first female tribal leader from Odisha to be appointed as a governor of an Indian state.
Murmu is a woman tribal leader from Odisha and lastly, in 2021, she held the office of 9th Governor of Jharkhand.
Draupadi Murmu Achievements

The year 1997 marked the beginning of Draupadi's political career when she was elected to serve as a councilor for the Rairangpur district in Odisha. During the same year, she was also Rairangpur's Vice-Chairperson. She was subsequently elected to a ministerial position in the BJP.
She also served as Ministery of State with Independent Charge for Commerce and Transport and Fisheries and Animal Resources Development. Apart from this, she was also an MLA for 4 years from 2000 to 2004.
In 2006, she won the election to serve as the State President of the BJP Scheduled Tribe Morcha and the District President of the BJP in Mayurbhanj. Between the years 2006 and 2009, she held the position.
She was chosen to serve as the 9th Governor of Jharkhand in May 2015 and remained in that position until May 2021.
Draupadi Murmu Awards

Draupadi Murmu, in 2007, received the Nilkantha Award for the best MLA ( Member of Legislative Assembly) by Odisha Legislative Assembly.
FAQs : Draupadi Murmu
What is Draupadi Murmu's religion?
Draupadi Murmu's religion is Hindu
What is Draupadi Murmu's caste?
Draupadi Murmu's caste is Santali Tribal.
What is Draupadi Murmu's education qualification?
She has a bachelor's degree in Arts from Ramadevi Women's College in Bhubaneswar.
What is the name of Draupadi Murmu's daughter?
Her daughter is Itishree Murmu, a bank-employer.
Who is the Draupadi Murmu's son-in-law?
Her son-in-law's name is Ganesh Hembram, who is a rugby player.